Posted by Gerd on Sunday, 7 May 2017

The last car to be equipped with Kadees is the waycar. This seemed to be a bit complex first, but finally was easy as the other freight cars as well. I had thoughts while the end sills were different on this car. I removed the nailed-on stir-ups and used a Japan-razor-saw to just cut off the lower portion of the end sills. Afterwards I installed the couplers the same way as on the freight cars. Don't wonder, I rebuild the car from bogies to 4-wheel when I built the boxcar.
Later on, I switched the 26mm wheelsets by 27.5mm San Valley ones which make the car look much better, even by the small difference in wheel-size. I also installed a break rigging to complete the already existing hand brake wheel.
Now all the cars are ready for airbrush-weathering…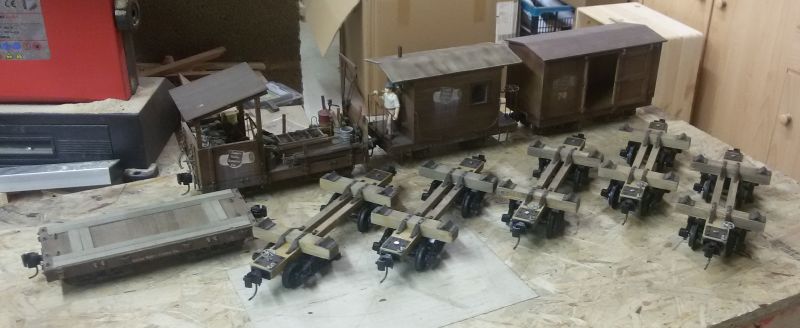 Some may notice that I removed the road numbers. The high 2-digit numbers doesn't feel right anymore on such a small roster. Maybe I'll replace them with new 1-digit road numbers during the weathering.