About my 2″-scale logging railroad
In 2003, I stepped into 5″-gauge railroading with some European light railway trains. Four years later, I swapped the theme of my trains to US logging and narrow gauge railroads in 2″-scale, which represents 30″-gauge prototypes.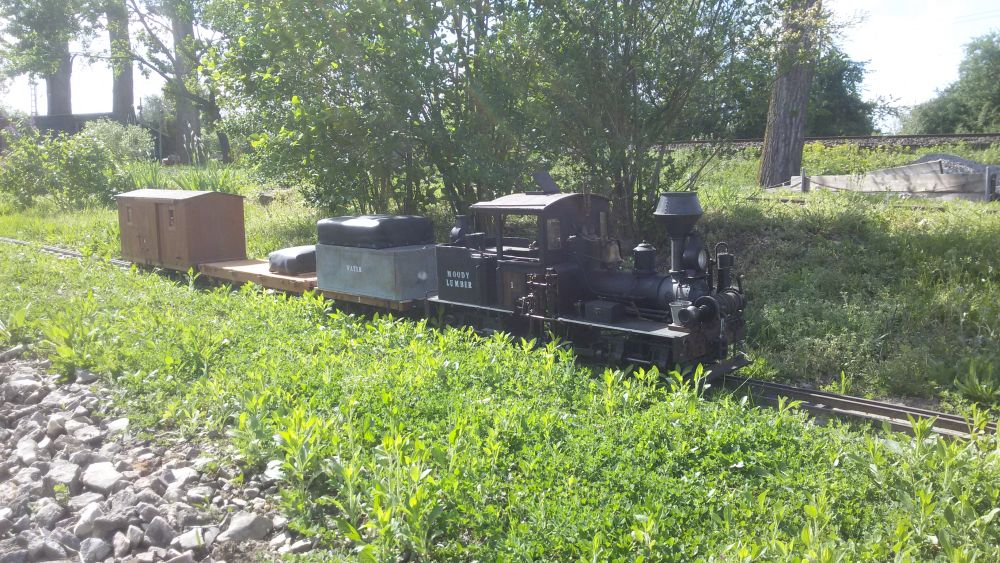 2007 to late 2016, I operated my "Bear Creek Lumber & Railroad" with 3 locomotives (Shay, Forney, Boxcab) and 19 cars. The big highlight was the annual indoor live steam meet at Karlsruhe/Germany, where I set up a huge logging railroad layout with all my stuff. When the indoor meet got ceased mid 2016, I closed down my BCRR end of 2016, since I just had too much stuff at all, which I wouldn't use any more. So I sold parts of the BCRR rolling stock and stuff, while the rest was transformed to be used on a new logging operation.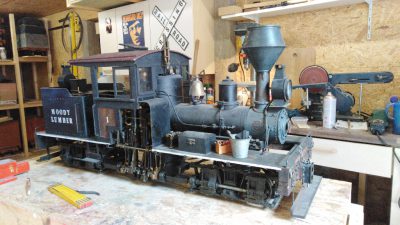 In early 2017, the new "Moody Lumber Co." was founded, which is going to be the new home of my log trains. My most famous piece is the Shay loco, which I build myself over 4 years, and is in operational service since 2012. Two years later, in spring 2019, the next change happened to my Moody Lumber, as I switched the model scale from 1:6 to 1:7.2. My railroad is now representing a 3′ gauge logging railroad.
Beside the rolling stock, I've 345 feet of track as well as 7 turnouts to set up temporary layouts for fun or testing. I also kept the old water tower and some other line side structures.