Posts by date
Posted by Gerd on Tuesday, 14 July 2015
(Comments Closed)
I use to create small stories and a brief historie for my model railroads to gave myself some kind of freelanced prototype. This way, I'm limited in rolling stock and I've a guideline what structure and equipment along the railroad line matches my railroad. Anyhow, the Louise Valley Lumber Co. still was without this freelanced history. Until today…
---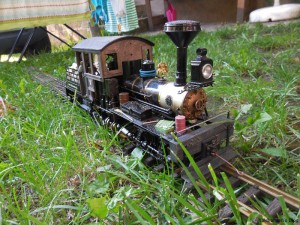 The Louis Valley Lumber Company never was a big logging operation. Placed somewhere in the United States, the logging company started a railroad around 1900 to haul logs from the woods along the Louise Valley to a saw mill nearby and ready cut lumber further down to a std. gauge main line railroad. The logging railroad originally used a 17ton T-boiler Shay and 10 skeleton log cars. In 1920, the Shay #1 got wrecked in a derailment and there was no way to get her repaired in back into service.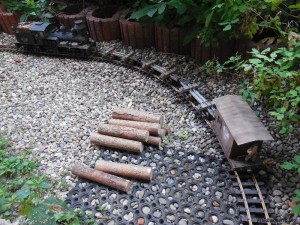 A second-hand bought Class B 32ton Shay took place instead and the logging operation increased the following years. The larger Shay made longer trains possible, so the saw mill was expanded and additional log cars came into service. Usually, a string of 5-6 log cars was loaded at the log landing, while the Shay hauled another string to the sawmill. Fresh cut timber was hauled to the interchange each evening in a long string of cars.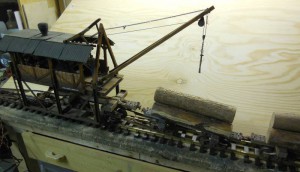 The last big investment was a used log-loader which was purchased in 1925 to speed up the work on the log landing.
During the mid 1940th, the saw mill production and sales decreased each year and finally the company closed down just before 1950.