Posts by date
Posted by Gerd on Sunday, 11 June 2017
(Comments Closed)
Hi,
during the children's treat last week, the Shay proved her power and function during 8 hours of non-stop operation. As reported last week, the loco also showed some issues, which got solved in the meantime.
The packing nut of the front cylinder was self-loosening, so I added locking screws to keep them in place.
Some more effort was the fix to the main engine bracket. One leg was loose and while silver-soldering failed in the first attempt, I welded the parts together (I'm not the best on the welder). Anyhow, now the bracket is strong and sturdy again. Another reason for the dancing cylinder was a missing screw, which holds them to the cylinder columns…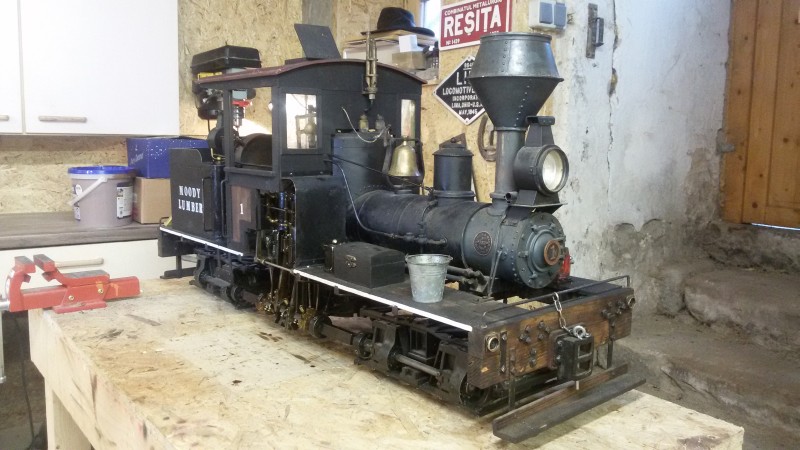 Finally the loco is now back in full operational condition and I look forward to get her into service on one of the club layouts around. As the last photo shows, I removed the winch, since I don't use her much and I like the loco some more in it's "typical" Shay look.
Gerd