Posted by Gerd on Wednesday, 30 November 2016

Hello friends,
nearly two weeks ago, we moved to our new home. Most work is finished by now, except for the workshop, which is still in my old house. But I look forward to get the workshop moved soon as well and once finished, I'll return to my model train projects. There are some new ideas in my mind, just waiting to get started.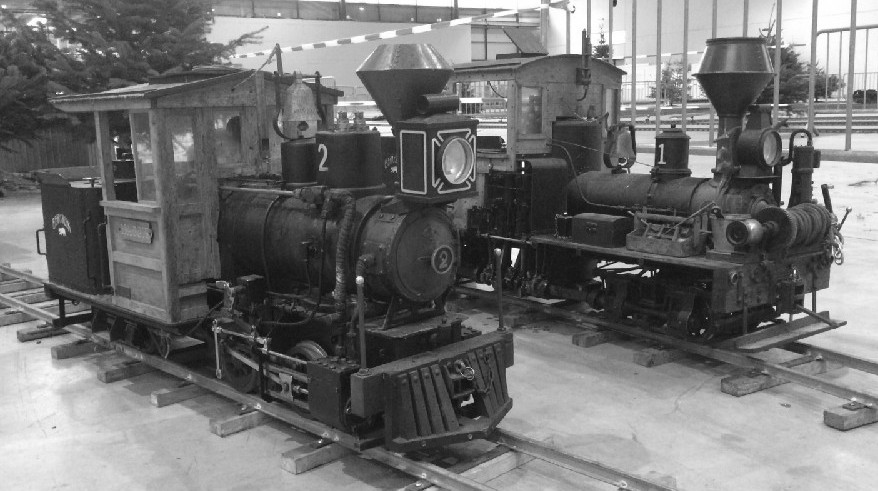 But there are only some sad news. Today, November 11th 2016, is the last day of my well-known 2″-scale Bear Creek Railroad, which will become a fallen flag. The whole layout and most of the rolling stock was built to be set-up as a mobile layout during the big indoor live steam meet nearby. Since the show has moved by mid 1016 to two new locations far away from my home, I'm not able to participate in the same size as I did in the past 10 years. Some structures and track-side details got already scrapped, some freight cars, the passenger cars and the boxcab loco have been sold.
But the end of the Bear Creek Railroad will open a door to something new. I still own the 2 steam locos and all the logging equipment and I'll stick to them. This stuff will be re-used on a new logging operation starting next year and I can't wait to start with my new logging adventure on 5″-gauge track.
I'll keep you up-to-date here on my blog, once the work on my new railroad begins.
Regards, Gerd