Posted by Gerd on Tuesday, 17 October 2017

Hello,
today, I like to introduce a new logging railroad project, starting soon. Several years ago, my first logging model railroad was a Romania styled railroad in G-scale. Most stuff was scratch built and the railroad even featured two live steam locos in the later years. I attached some photos below. When I stepped into 2″-scale, my G-scale activities came to a halt and during the years, I sold most stuff, so only three cars of the original first train have left (center photo).
But there was on loco, I never got in G-scale so far – The Romanian RESITA. This loco is somewhat as the Shay, build in the 1940/50th for the Romanian logging industries C.F.F. , this type of engine served on many Romanian logging railroads. Beside the Shay locomotive, this logging loco is on 2nd place in my list of favorite logging engines.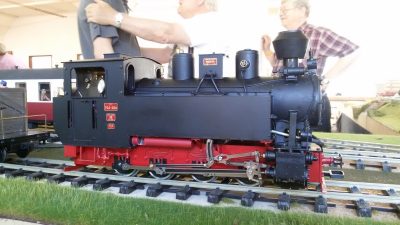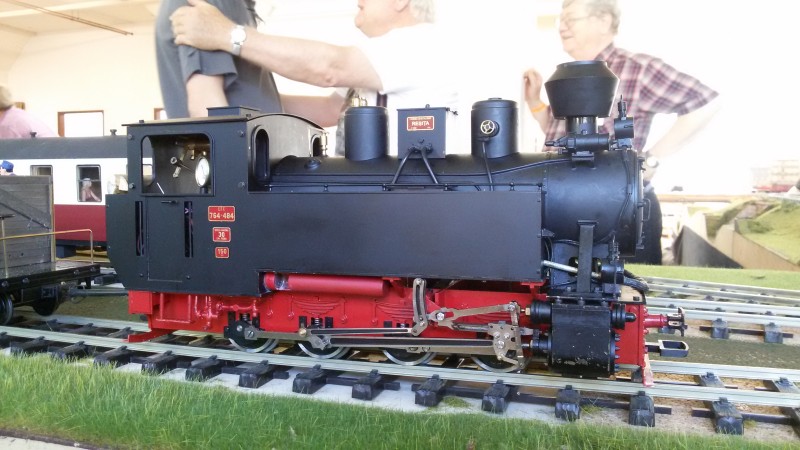 Dampfmodellbau Reppingen, a German maker of G-scale live steam locos, build a couple of these steam locos in 1:20 scale. Unfortunately, I missed the first batch several years ago and when the second one was announced in 2014, I had other plans and ideas in mind. Happy me – I could order one engine of the last batch in December 2016, which will be delivered soon.
In the meantime, I had the opportunity to run/operate one of this locos on a live steam meet and it's a pleasure to run this loco. She's powerful with a good sound and tumbles along the tracks just as the prototype. I just had a call with Mr. Reppingen last week and I look forward to get the first parts of my kit this weekend.