Posts by date
Hello my friends,
on the agenda for this week was the final report about the hand brakes on my disconnects. But unfortunately, something came in between… Or more in detail, my thumb came in between the workpiece and mill…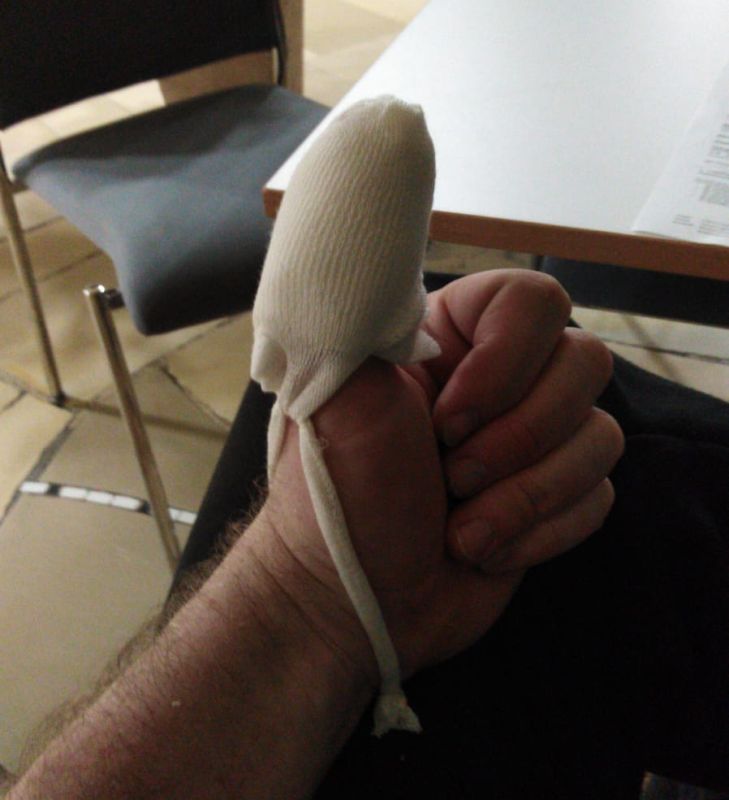 But don't worry, the wound is clean and cures well so far. But it would be good for me to keep slow for some while.
Best regards, stay at home, stay healthy, enjoy your model trains, and watch your fingers ;-)
Your Waldbahner.
Hello folks,
after a short break, I'm back to work on the brakes of my old 5″-gauge logging disconnects, which are in use as trucks under my new 42mm-scale logging cars.
Since I couldn't find matching brake shoes in my scale, I decided to create my own. I had some brake shoes from my 1:20.3 railroad which I recreated in 1:7,2 scale for 3D-printing. As I was going to order 60 brake shoes, I was looking for a reliable price and finally decided to use PA-12 plastic which might be a no-go, but is a good compromise for me. All other parts are made from wood and steel as usual.
After painting the brake shoes black, made the wooden brake beams from beech. I used the milling machine to achieve the same shape to all 26 beams. Once stained to match the color of the old cars, I started to add the hardware.
One challenge was to find the matching hardware to attach the brake gear to the car frames. Finally I found metal pipe clamps and square-rings for carrying straps. As is needed several dozen pieces of each, I was happy to use ready-made parts.
The last photo above shows the direct comparison with and without brakes attached. It's awesome how much such a detail can add to the overall look of a model, especially in such a large scale. Step-by-step my 12 years old toy-like disconnect design starts to turn into some realistic model train car.
In the next blog, I'll continue with the brake rigging and gear.
Hello garden railroaders,
last weekend, Shay #6 headed out into the woods with a short MoW train. After the winter break, the MoW crew was looking for bad spots on the main line which will need repairs before the new season will start. Fortunately, there are only small issues along the tracks. Additional, the track gang made surveys for new track extensions which might be build this year as well to reach new stands of fresh timber. So stay tuned for later updates during the year.
When the train returned in the late afternoon, the Shay was turned on the wye before heading down to Ronja Springs.
Regards, Gerd