Hi folks,
I started work to refurbish the steam engine. First part is shown in the video below. The valve gear will need some more attention and will be handled in a separate part.
What I like to share is the photo below, showing the planned arrangement of the assembly. The donkey puncher is 10″ tall.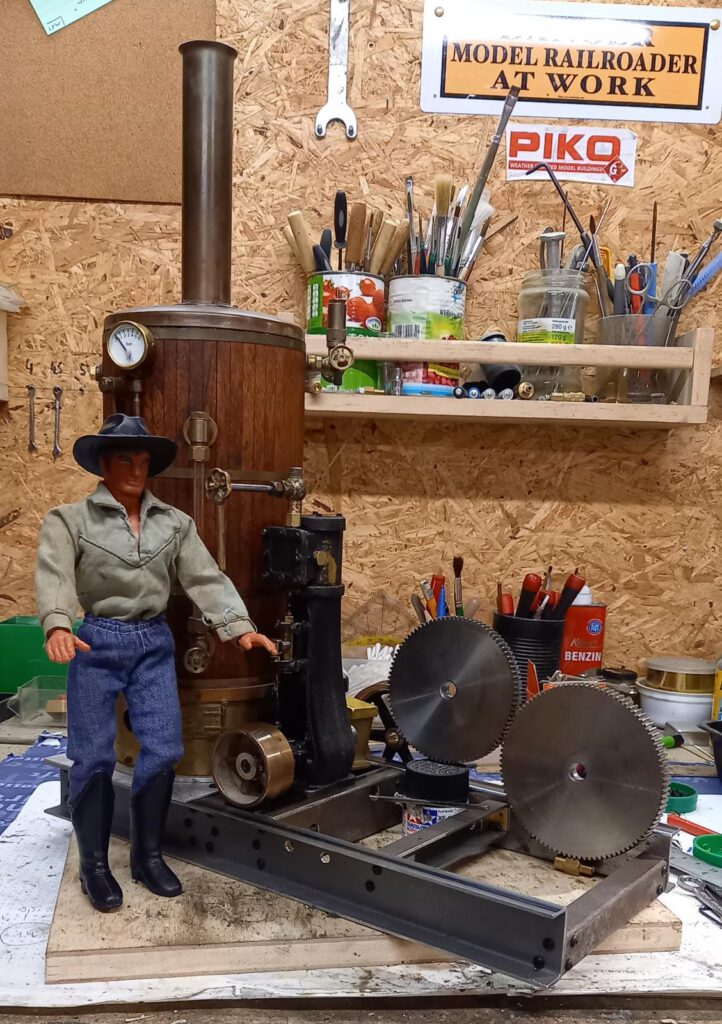 Please accept YouTube cookies to play this video. By accepting you will be accessing content from YouTube, a service provided by an external third party.
If you accept this notice, your choice will be saved and the page will refresh.
Cheers, Gerd