Hello my friends,
I hope you had a good start into 2021. I wish you all the best and especially health!!
Those who are also following me on youtube might have seen the video below already. In the upcomming weeks, I'll share more details about the new little loco and it's features. I'll also spend the first months this year to do a rebuild of the also shown micro layout. I'll add some typical buildings and some more details to it. After all the forestry railroading last year, it's fine to build something different in between and I hope it will be fine for you as well ;-)
So stay tuned for a new modelling adventure.
Hi folks,
I'm not very busy in logging railroad projects at the moment, but here and there, I find other projects to be done. Like this sweet one here.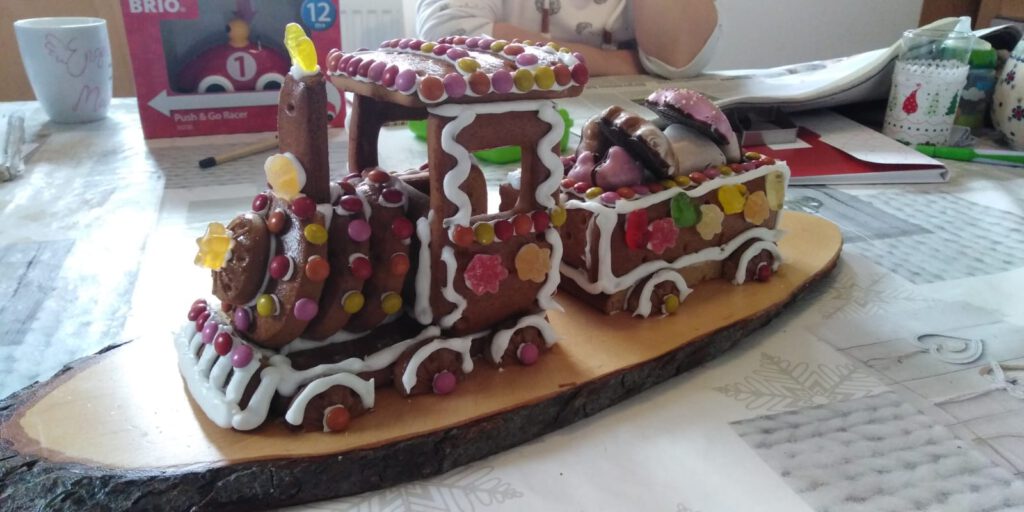 I plan a new small model railroad layout to be build next year. It will not be related to logging railroads as usual on my blog, but I'll report about the project here anyway.
Merry Christmas, Gerd
Hi folks, it has been quite here in the past weeks. Don't worry, we're all well, but we had a lot of other tasks to manage. Therefore the hobby-time was rare and more often, I was to exhausted, to make any progress on my projects. Anyway, I operate some trains on my Hon30 layout from […]
Hello folks, the last issue of my "Waldbahn-Gazette" was published a long time ago, so it's time for some updates from other logging railroads and my friends. Waldbahn "Horský Dolina" The Waldbahn "Horský Dolina" was first featured in my blog in Feb 2019. Tobias has extended his railroad with a new branch, including two new […]
Hi folks, spontaneously, I took a break from model trains last week and simply enjoyed the summer and family. Therefore there's no update on the caboose this week. But it will continue next week. I already did some progress on the planking and it looks great. So stay tuned for next weeks update. Relaxed regards, […]
Are you in trouble and need good arguments for your honey, why garden railroad trains are useful and handy? Well, here's a genius life-hack for you: I proudly present "Logging railroader's keyboard". Well, it's finally a joke to fill a gap here in my blog. I'm working on some bigger projects recently and didn't find […]
Hi folks, just a short update to you, that my thumb is recovering well. There has been no dramatic injury to the inner parts, but I lost most of the thumb-nail so far. But it looks good, that the nail will recover in full size as well during the next 6-12 month. So next post […]
Hello my friends, on the agenda for this week was the final report about the hand brakes on my disconnects. But unfortunately, something came in between… Or more in detail, my thumb came in between the workpiece and mill… But don't worry, the wound is clean and cures well so far. But it would be […]
Hello, this week, I like to share some techniques I use to make multiple identical parts for projects on my model trains. Instead of using modern laser cutting, I try the good old way when possible, as long as the number of parts needed is not to high. Let's start with a couple of sheet […]